Son Servera Apartment Hotels
Enter your travel dates now for the fastest way to see the latest hotel and holiday home deals in Son Servera.
Serviced apartments offer more space such as kitchens and living rooms when compared to your standard hotel room
If you want complete relaxation and pampering while in Son Servera, these Son Servera hotels with a Day Spa have many massage and facial treatments to choose from.
An option or alternative for Son Servera hotels with big bathtubs, there are also 2 city hotels with spa baths in your room that would typically be bigger than your normal bathtub.
Predio de Pula s/n Son Servera 07550
Located at the foot of a gentle hill and with wonderful views over the bay and the Mallorcan countryside, Pula Suites Boutique Resort overlooks one of...more
Rated 4 out of 5 by 413
Carretera Son Servera a Capdepera km.3 Son Servera 07550
Located on the Real Pula Golf course just outside Son Servera, Pula Golf Resort (formerly known as Petit Hotel Ses Cases) The resort features a season...more
Rated 4 out of 5 by 92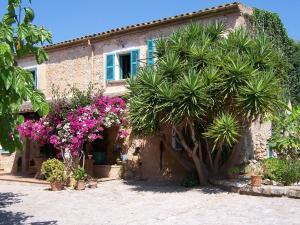 Cami de Can Duai s.n. Son Servera 07530
Finca Can Duvai Mallorca is located in Son Servera, 10 minutes' drive from the beach. This traditional 16th-century mansion has its own golf facilitie...more
Good 7.1/

10
Score from 12 reviewers
Last updated: 7 Apr 2020
Son Servera Hotel Categories
Son Servera Hotel Group Booking Reservations
Son Servera Hotels with Conference, Parking and Internet Facilities
Son Servera Apartments,Suites and Family Hotels
Son Servera Hotels with Day Spas or Wellness Centres
Entertainment, Relaxation and Exercise at Son Servera
Son Servera Hotels by Brand