Boutique Expo Center Puxi Hotels in Shanghai
Enter your travel dates now for the fastest way to see the latest hotel and holiday home deals in Expo Center Puxi.
Think intimate, charming and unique when you consider one of our boutique Expo Center Puxi hotels. Staying at a boutique Expo Center Puxi hotel offers you a different type of travel experience to mainstream properties, often with a focus on luxury and a warm, inviting atmosphere.
Be it the personalised services, themed rooms or unique architecture ranging from sleek and sexy to cute-as-a-button, you'll be impressed by the individuality of these boutique Expo Center Puxi hotels.
Hotel List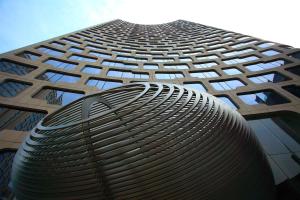 no.88, Songshan Road Shanghai Expo Center Puxi 200021
Andaz Xintiandi Shanghai-a concept by Hyatt is a luxurious boutique hotel located in the heart of Xintiandi Area, a 1-minute walk from Middle Huaihai...more
Rated 4.5 out of 5 by 1439
Last updated: 5 Apr 2020
Expo Center Puxi Hotel Categories
Expo Center Puxi Hotels with Conference, Parking and Internet Facilities
Expo Center Puxi Apartments,Suites and Family Hotels
Resorts & Boutique Expo Center Puxi Hotels
Entertainment, Relaxation and Exercise at Expo Center Puxi
Expo Center Puxi Room facilities
Show all
Expo Center Puxi Hotel facilities
Show all
Expo Center Puxi Propety Type