Hanarkis Rosh Pinna Hotels
We Price Match. So if you book and find a hotel on Hanarkis in Rosh Pinna cheaper? We will refund the difference!
Looking for a hotel on Hanarkis in Rosh Pinna? Enter your travel dates to compare available hotels on Hanarkis Rosh Pinna only or browse the list below to see all hotels found on Hanarkis Rosh Pinna. If you do wish to see a wider view of Rosh Pinna then please select 'All' Rosh Pinna hotels when you select your dates. Please also see the map showing just the hotels along Hanarkis Rosh Pinna.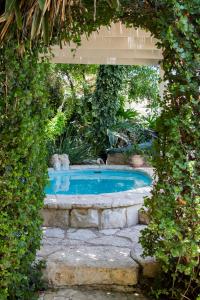 Hanarkis 29 Rosh Pinna 12000
Featuring an outdoor pool with views of the Hermon Mountain, Golan Heights, and Hula Valley, the Adva offers luxurious suites in the town of Rosh Pinna. It is a 5-minute walk from famous art galleries...more
9.6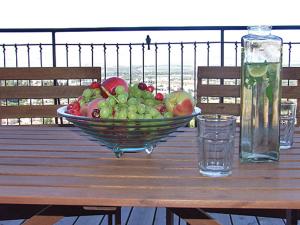 Hanarkis 25 Rosh Pinna 12000
Located in the upper area of Rosh Pinna, Neve Nof offers studios with a furnished terrace and beautiful views of surrounding area. Featuring a spa bath, all studios also come with free Wi-Fi.All studi...more
9
Last updated: 24 Feb 2021
Rosh Pinna Hotel Categories
Rosh Pinna Hotels by Quality Rating
Rosh Pinna Hotel Group Booking Reservations
Rosh Pinna Hotels with Conference, Parking and Internet Facilities
Rosh Pinna Apartments,Suites and Family Hotels
Rosh Pinna Hotels with Day Spas or Wellness Centres
Resorts & Boutique Rosh Pinna Hotels
Entertainment, Relaxation and Exercise at Rosh Pinna
Rosh Pinna Hotels by Street
Rosh Pinna Hotels by Brand