Rishikesh Hotels with Electric vehicle charging station
For the fastest way to see the latest hotel and serviced apartment deals in Rishikesh enter your travel dates here.
Avoid range anxiety on your next holiday or visit to Rishikesh.  Charge the Tesla at any of these Rishikesh hotels with EV charging stations.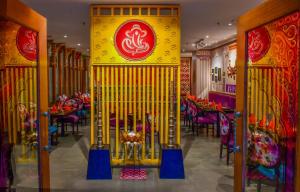 PLOTE NO 7 AVAS VIKAS COLONY VEERBHADRA ROAD Rishikesh 249201
Set in Rishikesh, 2.7 km from Triveni Ghat, HOLYWATER Hotel by Ganga Kinare offers accommodation with a restaurant, free private parking, a shared lou...more
8.9
Rattapani, Neelkanth Road Near Phool Chatti Ashram Rishikesh 249201
Set in Rishikesh, 9 km from Parmarth Niketan Ashram, Veda5 Ayurveda and Yoga Retreat is a resort that features a garden and a restaurant. This resort of...more
9
Fakot, 30 Kms from Rishikesh, Tehsil Narender Nagar, Rishikesh 249001
Situated 30 km from Rishikesh, Astraal Resorts and Spa in Rishikesh boasts a garden. This resort offers room service. Guests can enjoy a selection of...more
10
Last updated: 26 May 2022
Rishikesh Hotel Categories
Rishikesh Hotel Group Booking Reservations
Rishikesh Hotels with Conference, Parking and Internet Facilities
Rishikesh Apartments,Suites and Family Hotels
Rishikesh Hotels with Day Spas or Wellness Centres
Resorts & Boutique Rishikesh Hotels
Entertainment, Relaxation and Exercise at Rishikesh
Rishikesh Hotels by Street
Rishikesh Hotels by Brand