Rayol-Canadel-sur-Mer Hotels with a Gym
For the fastest way to see the latest hotel and serviced apartment deals in Rayol-Canadel-sur-Mer enter your travel dates here.
Gym junkies  rejoice! And for those who just like to exercise in the morning. There are accommodation options with Gyms in Rayol-Canadel-sur-Mer. There's no need to let your fitness regime plonk itself on the couch when you travel, as tempting as that may be. Book one of our Rayol-Canadel-sur-Mer hotels with well-equipped gyms - some are even open 24 hours a day - so you have no excuse to avoid working out. You'll thank us later...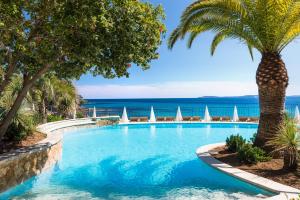 Avenue Des Américains Rayol-Canadel-sur-Mer 83820
Hôtel Le Bailli De Suffren is located in Rayol-Canadel, just 25 km from Saint-Tropez. The hotel offers panoramic views of the Iles d'Or. Guests have f...more
8.8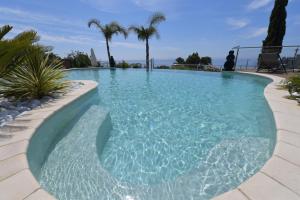 Corniche De La Louve Rayol-Canadel-sur-Mer 83820
Set in Rayol-Canadel-sur-Mer, 500 metres from Pramousquier Beach and 1.2 km from Pramousquier, Les Lauriers Roses offers accommodation with free WiFi,...more
8.7
Last updated: 3 Aug 2021
Rayol-Canadel-sur-Mer Hotel Categories
Rayol-Canadel-sur-Mer Hotel Group Booking Reservations
Rayol-Canadel-sur-Mer Hotels with Conference, Parking and Internet Facilities
Rayol-Canadel-sur-Mer Apartments,Suites and Family Hotels
Rayol-Canadel-sur-Mer Hotels with Day Spas or Wellness Centres
Entertainment, Relaxation and Exercise at Rayol-Canadel-sur-Mer
Rayol-Canadel-sur-Mer Room facilities
Show all
Rayol-Canadel-sur-Mer Hotel facilities
Show all
Rayol-Canadel-sur-Mer Propety Type
Rayol-Canadel-sur-Mer Hotels by Brand