Ramsau im Zillertal Hotels with a Swimming Pool
For the fastest way to see the latest hotel and serviced apartment deals in Ramsau im Zillertal enter your travel dates here.
Taking advantage of the hotel swimming pool is a must if you have the time.  A two (2) or more night stay generally lets you have more time to really take advantage of hotel facilities like a nice indoor or outdoor swimming pool.  Usually located near the gym (if the hotel has a gym) the hotel swimming pool is a great place to relax. Each of the Ramsau im Zillertal hotels listed below have pools, enter your travel dates above to get prices and see the location of these Ramsau im Zillertal hotels with pools.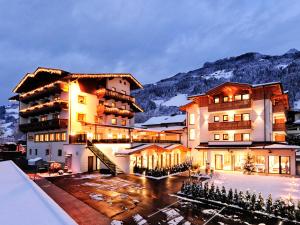 Bichl 500 Ramsau im Zillertal 6284
This family-run, 4-star hotel is located in Ramsau im Zillertal. It has a sauna, a steam room, an indoor swimming pool and a gym. Free private parking...more
9.1
465 Bichl Ramsau im Zillertal 6284
Hotel Eder features a restaurant, free bikes, a bar and shared lounge in Ramsau im Zillertal. Among the various facilities are a garden and a ski pass...more
9.1
Last updated: 5 Dec 2021
Ramsau im Zillertal Hotel Categories
Ramsau im Zillertal Hotels by Quality Rating
Ramsau im Zillertal Hotel Group Booking Reservations
Ramsau im Zillertal Hotels with Conference, Parking and Internet Facilities
Ramsau im Zillertal Apartments,Suites and Family Hotels
Ramsau im Zillertal Hotels with Day Spas or Wellness Centres
Entertainment, Relaxation and Exercise at Ramsau im Zillertal
Ramsau im Zillertal Room facilities
Show all
Ramsau im Zillertal Hotel facilities
Show all
Ramsau im Zillertal Propety Type