Queenstown Hotels with in Room Espresso Machine
Enter your travel dates now for the fastest way to see the latest hotel and holiday home deals in Queenstown.
We've hunted down the Queenstown hotel rooms with espresso machines so you don't need to hunt down that first coffee of the day. A lot of hotels do use the Nespresso type machines probably because they are very convenient and compact.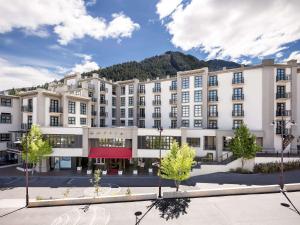 8 Duke Street Queenstown 9300
This spacious room features a BOSE entertainment system, a 2-person spa bath and a flat-screen TV. Room is located on the top floor and has an espresso machine....more
9.1
Last updated: 26 Sep 2020
Queenstown Hotel Categories
Queenstown Hotel Group Booking Reservations
Queenstown Hotels with Conference, Parking and Internet Facilities
Queenstown Apartments,Suites and Family Hotels
Queenstown Hotels with Day Spas or Wellness Centres
Resorts & Boutique Queenstown Hotels
Entertainment, Relaxation and Exercise at Queenstown