Newbern Hotels with Airport Shuttle
Enter your travel dates now for the fastest way to see the latest hotel and holiday home deals in Newbern.
When you're in and out of Newbern, no time for sightseeing, our Newbern airport hotels will save you precious hours and ensure a stress-free airport experience. Our Newbern airport hotels have noise reduction glazing on their windows, 24 hour receptions and most offer a free shuttle service for guests.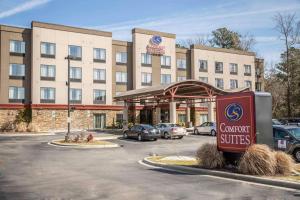 1006 Old Cherry Point Road Newbern NC 28560
0.56 km from New Bern EWN-Craven Regional airport
Located just off Route 70 and less than 1 mile from the Coastal Carolina Regional Airport, Comfort Suites New Bern near Cherry Point features an indoo...more
Very good 8.1/

10
Score from 253 reviewers
3465 Dr. Martin Luther King Jr. Boulevard Newbern NC 28562
6.21 km from New Bern EWN-Craven Regional airport
This New Bern, North Carolina hotel is a 4-minute drive from Rivertowne Square Mall and Emerald Golf Club. It features an on-site fitness center and s...more
Rated 4 out of 5 by 97
Last updated: 4 Apr 2020
Newbern Hotel Categories
Newbern Hotels by Quality Rating
Newbern Hotel Group Booking Reservations
Newbern Hotels with Conference, Parking and Internet Facilities
Newbern Apartments,Suites and Family Hotels
Newbern Hotels with Day Spas or Wellness Centres
Entertainment, Relaxation and Exercise at Newbern
Other Major Cities that have Hotels with Airport Shuttle