Natchitoches Hotels with a Gym
For the fastest way to see the latest hotel and serviced apartment deals in Natchitoches enter your travel dates here.
Gym junkies  rejoice! And for those who just like to exercise in the morning. There are accommodation options with Gyms in Natchitoches. There's no need to let your fitness regime plonk itself on the couch when you travel, as tempting as that may be. Book one of our Natchitoches hotels with well-equipped gyms - some are even open 24 hours a day - so you have no excuse to avoid working out. You'll thank us later...
A great way to relax or warm down after a workout in the gym is a swim in these Natchitoches hotels with a pool.
See the list of Natchitoches hotels with both a gym or fitness centre and a pool often the pool is right next to the fitness centre or at least on the same floor.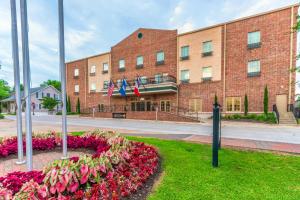 751 Second St Natchitoches 71457
Chateau Saint Denis Downtown Natchitoches is located in Natchitoches, 300 metres from Natchitoches Events Center, and features a bar and a terrace. Th...more
8.9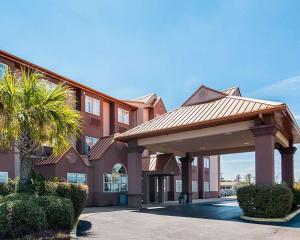 5335 University Parkway Natchitoches 71457
The Econo Lodge Inn and Suites Natchitoches hotel is located off Interstate 49, just minutes from local businesses and attractions. Special features and...more
7.6
Last updated: 5 Jul 2022
Natchitoches Hotel Categories
Natchitoches Hotels by Quality Rating
Natchitoches Hotel Group Booking Reservations
Natchitoches Hotels with Conference, Parking and Internet Facilities
Natchitoches Apartments,Suites and Family Hotels
Entertainment, Relaxation and Exercise at Natchitoches
Natchitoches Propety Type
Other Major Cities that have Hotels with Gym