Nago Hotels with Electric vehicle charging station
For the fastest way to see the latest hotel and serviced apartment deals in Nago enter your travel dates here.
Avoid range anxiety on your next holiday or visit to Nago.  Charge the Tesla at any of these Nago hotels with EV charging stations.
Situated on the Cape Busena in Nago, The Busena Terrace boasts a private beach area, a year-round indoor swimming pool, 2 seasonal outdoor swimming po...more
8.8
Kise 1490-1 Nago Nago City 905-0026
Boasting 3 dining options, indoor and outdoor pools, as well as free transit to a private beach, Marriott Okinawa Resort is 1 km from Kariyushi Beach....more
8.4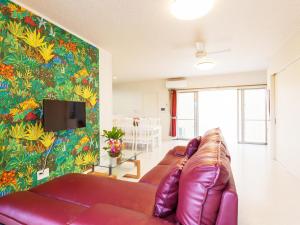 Sumuide 704-1 Nago 905-1635
Featuring garden views, Kariyushi Condominium Resort Nago RB Villa offers accommodation with a garden and a balcony, around 23 km from Busena Marine P...more
8.1
Last updated: 9 May 2021
Nago Hotel Categories
Nago Hotel Group Booking Reservations
Nago Hotels with Conference, Parking and Internet Facilities
Nago Apartments,Suites and Family Hotels
Nago Hotels with Day Spas or Wellness Centres
Resorts & Boutique Nago Hotels
Entertainment, Relaxation and Exercise at Nago