Lossiemouth Hotels with Conference Facilities or Meeting Rooms
For the fastest way to see the latest hotel and serviced apartment deals in Lossiemouth enter your travel dates here.
Have you been given the 'joy' of organising a work event? Be it a small board or client meeting, a mid-sized conference or full-scale convention, we've handpicked the best Lossiemouth hotels guaranteed to help you make, and leave, the right impression.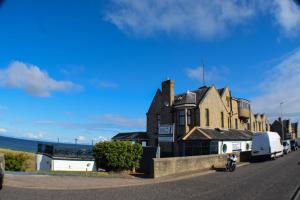 Stotfield Road Lossiemouth IV31 6QS
Located in Lossiemouth, less than 1 km from Lossiemouth East Beach, GOLF View Hotel and Macintosh Restaurant provides accommodation with a restaurant, f...more
7.5
Stotfield Road Lossiemouth Moray IV31 6QS
Overlooking the Moray Firth, this family-run hotel is situated in Lossiemouth. The hotel is directly opposite the historic Moray Golf Club, and is cen...more
7.6
Norland B and B, Stotfield Road, Lossiemouth Lossiemouth IV31 6QP
Situated in Lossiemouth, Norland B and B features free WiFi and sea views, less than 1 km from Lossiemouth East Beach.Continental and Full English/Irish...more
9.5
Last updated: 15 Aug 2022
Lossiemouth Hotel Categories
Lossiemouth Hotel Group Booking Reservations
Lossiemouth Hotels with Conference, Parking and Internet Facilities
Lossiemouth Apartments,Suites and Family Hotels
Entertainment, Relaxation and Exercise at Lossiemouth
Lossiemouth Hotels by Street
Lossiemouth Hotels by Suburb