Hackney Road London Hotels
We Price Match. So if you book and find a hotel on Hackney Road in London cheaper? We will refund the difference!
Looking for a hotel on Hackney Road in London? Enter your travel dates to compare available hotels on Hackney Road London only or browse the list below to see all hotels found on Hackney Road London. If you do wish to see a wider view of London then please select 'All' London hotels when you select your dates. Please also see the map showing just the hotels along Hackney Road London.
419-437 Hackney Road London E2 8PP
Mama Shelter London is a modern hotel with stylish and comfortable rooms, a large restaurant and a lively bar in the veranda. The reception is open 24 hours a day and the staff speaks 5 languages.All...more
8.8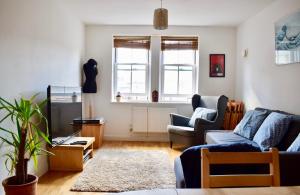 Hackney Road London E2 7PA
2 Bedroom Flat In Shoreditch in London offers accommodation with free WiFi, 1.4 km from Brick Lane, 2.2 km from Sky Garden and 2.9 km from St Paul's Cathedral. The property is 3 km from Borough Market...more
6.9
Flat 6, 170 Hackney Road London E2 7QL
sorry no description available for this hotel at this time.If you have any queries please contact us [email protected]
...more
Last updated: 22 Oct 2020
London Hotel Categories
London Hotel Group Booking Reservations
London Hotels with Conference, Parking and Internet Facilities
London Apartments,Suites and Family Hotels
London Hotels with Day Spas or Wellness Centres
Resorts & Boutique London Hotels
Entertainment, Relaxation and Exercise at London