Shimotori Kumamoto Hotels
We Price Match. So if you book and find a hotel on Shimotori in Kumamoto cheaper? We will refund the difference!
Looking for a hotel on Shimotori in Kumamoto? Enter your travel dates to compare available hotels on Shimotori Kumamoto only or browse the list below to see all hotels found on Shimotori Kumamoto. If you do wish to see a wider view of Kumamoto then please select 'All' Kumamoto hotels when you select your dates. Please also see the map showing just the hotels along Shimotori Kumamoto.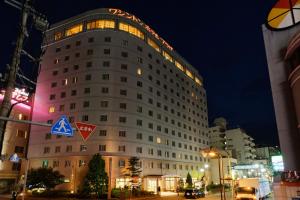 Chuo Shimotori 2-3-10 Kumamoto 860-0807
Only a 5-minute walk from Karashimacho Tram Station, Kumamoto Washington Hotel Plaza offers rooms featuring free wired internet and a flat-screen TV with a VOD system. Laptop rentals are provided at t...more
7.1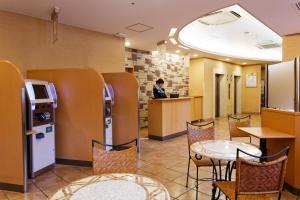 Shimotori 2-2-18 Kumamoto 860-0807
Situated just blocks away from downtown Kumamoto, RandB Hotel Kumamoto Shimotori provides basic accommodation with complimentary breakfast. Free-use internet PCs are offered in the lobby, and laptop ren...more
7.2
Last updated: 1 Nov 2020
Kumamoto Hotel Categories
Kumamoto Hotel Group Booking Reservations
Kumamoto Hotels with Conference, Parking and Internet Facilities
Kumamoto Apartments,Suites and Family Hotels
Kumamoto Hotels with Day Spas or Wellness Centres
Entertainment, Relaxation and Exercise at Kumamoto
Kumamoto Hotels by Street
Kumamoto Hotels by Suburb