Papaloa Road Kapaa Hotels
We Price Match. So if you book and find a hotel on Papaloa Road in Kapaa cheaper? We will refund the difference!
Looking for a hotel on Papaloa Road in Kapaa? Enter your travel dates to compare available hotels on Papaloa Road Kapaa only or browse the list below to see all hotels found on Papaloa Road Kapaa. If you do wish to see a wider view of Kapaa then please select 'All' Kapaa hotels when you select your dates. Please also see the map showing just the hotels along Papaloa Road Kapaa.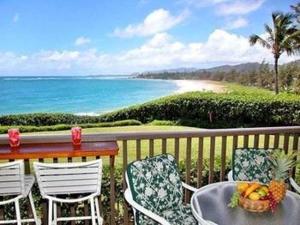 320 Papaloa Road Kapaa HI 96746
8.22 km from Lihue LIH airport
Situated on the Coconut Coast in Kapa'a, this resort features free Wi-Fi and an outdoor pool. All suites are oceanfront, overlook Wailua Bay and offer a private terrace.A fully-equipped kitchen is inc...more
6.9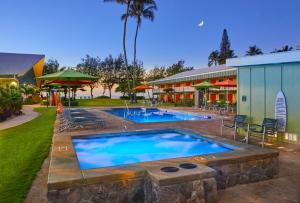 420 Papaloa Road Kapaa HI 96746
8.55 km from Lihue LIH airport
Situated in Kapaa, Kauai Shores Hotel is an oceanfront hotel that features a private beach, a beachfront restaurant, and a 6-acre tropical courtyard complete with 2 outdoor pools.Offering free fast Wi...more
8.5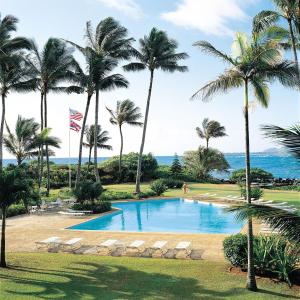 410 Papaloa Road Kapaa HI 96746
8.41 km from Lihue LIH airport
Located along Kauai's Coconut Coast and beachfront, this resort features a spacious outdoor pool, adjacent to the beach. All accommodations feature a balcony with an ocean view and a full kitchen.Each...more
9.1
Last updated: 28 Oct 2020
Kapaa Hotel Categories
Kapaa Hotel Group Booking Reservations
Kapaa Hotels with Conference, Parking and Internet Facilities
Kapaa Apartments,Suites and Family Hotels
Kapaa Hotels with Day Spas or Wellness Centres
Entertainment, Relaxation and Exercise at Kapaa