Goettingen Hotel Accommodation
For the fastest way to see the latest hotel and serviced apartment deals in Goettingen enter your travel dates here.
Find the best hotels in Goettingen for your budget from our range of hotel accommodation options in and around Goettingen Germany.
Making your hotel reservation is easy with Hotel.com.au, enter your travel dates for Goettingen and click 'See Deals' to check prices. You can then select your hotel, select your room and finally enter your contact and payment details. We usually have many flexible 'book now pay later' options for most hotel rooms in Goettingen. When you book your confirmation will be immediate and you will then see your confirmed hotel reservation on screen and be emailed a copy too.
When is the best time to book Goettingen hotels to get the best price? Well you do not need to worry, because once you make a reservation with free cancellation (so excluding special non-refundable bookings only) we will check the price every day for you. And if we see it on sale or cheaper we will send you an email. You can then re-book at the cheaper rate or in some cases upgrade your room.
To see room prices, deals and availability for Goettingen hotels start by clicking here to enter your travel dates.
Recommended for you
Near Goettingen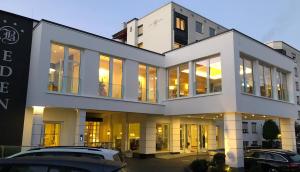 Reinhäuser Landstraße 22a Göttingen 37083
This 4-star hotel in the the university town of Göttingen offers a swimming pool, new spa area and free parking. It is a 10-minute walk from the town hall and historic centre and a 20-minute walk from...more
8.5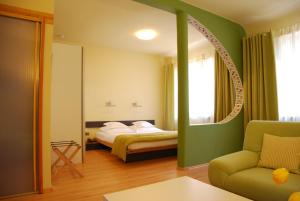 Jüdenstrasse 12 Göttingen 37073
Just a 10-minute walk from Göttingen Train Station, this hotel in Göttingen's pedestrian area offers a quiet garden, free Wi-Fi, and individually furnished rooms with cable TV and fax connections.Loca...more
8.3
Gotmarstraße 2 Wohnung, Obergeschoss Göttingen 37073
sorry no description available for this hotel at this time.If you have any queries please contact us [email protected]
...more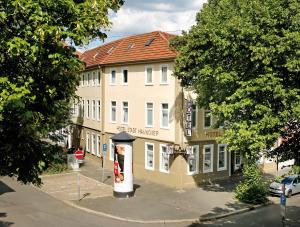 Goethe-Allee 21 Göttingen 37073
A charming hotel with tradition and a personal character. Situated in the historic center of the university town, this hotel has been owned by the family Netke for 4 generations. It is next to Goettin...more
8.6
Goetheallee 22-23 Göttingen 37073
This elegant 4-star hotel is located in the centre of Göttingen, near the main railway station and historic district. It offers a friendly family-run atmosphere.The cosy rooms at the Romantik Hotel Ge...more
8.7
Berliner Straße 30 Göttingen 37073
Situated in Göttingen, FREIgeist Göttingen – A Member of Design Hotels™ opened in July 2018 and features a fitness centre and a bar. The property is located 1.1 km from the University of Göttingen, 6...more
8.8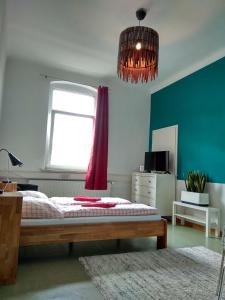 Groner Landstr. 7 Göttingen 37073
Hostel 37 is centrally located in Göttingen. The hostel has free WiFi access, and is directly opposite the Zoological Museum of the University of Göttingen.The hostel offers private rooms and dormitor...more
8.7
Am Gewende 10-11 Göttingen 37083
This charming hotel and restaurant is located in the district of Geismar on the outskirts of Göttingen, in the immediate vicinity of the Eiswiese water theme park.Here at Onkel Tom's Hütte, you can...more
7.8
Bahnhofsallee 1 a Göttingen 37081
The 4-star hotel is located in the immediate vicinity of Göttingen city centre and the main train station. It provides a 24-hour reception as well as free WiFi in all areas.Rooms are warmly furnished...more
8.3
Maschmühlenweg 19-21 Göttingen 37073
This hotl is conveniently situated in the Nordstadt district of Göttingen, a 5-minute walk from the Georg-August University and also from Göttingen Main Station. It offers -air-conditioned rooms with...more
8.2
Goettingen Hotel Categories
Goettingen Hotel Group Booking Reservations
Goettingen Hotels with Conference, Parking and Internet Facilities
Goettingen Apartments,Suites and Family Hotels
Entertainment, Relaxation and Exercise at Goettingen
Goettingen Hotel facilities
Goettingen Hotels by Brand