Fira Hotels with swimming pool on roof
For the fastest way to see the latest hotel and serviced apartment deals in Fira enter your travel dates here.
See the list below of Fira hotels and apartments with rooftop pools.  Most of the rooftop pools are heated for all year round use, allowing these Fira hotel guests to make use of the views from the roof.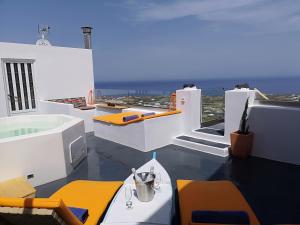 Guests are treated to a rooftop swimming pool, sun terrace, hot tub and massage. Upon request guests are provided with rental services, beauty care services or travel arrangements....more
7.9
Last updated: 29 May 2022
Fira Hotel Categories
Fira Hotel Group Booking Reservations
Fira Hotels with Conference, Parking and Internet Facilities
Fira Apartments,Suites and Family Hotels
Fira Hotels with Day Spas or Wellness Centres
Resorts & Boutique Fira Hotels
Entertainment, Relaxation and Exercise at Fira