Ennis Hotels with Kids Club
For the fastest way to see the latest hotel and serviced apartment deals in Ennis enter your travel dates here.
Kids clubs are fun places where the kids can play safely and enjoy themselves, toys, games and other kids can keep them entertained for hours - not to mention the extra time that parents might then have to be able to spend together in a blissful, peaceful, quietness (yes this has been written by a parent of two boys).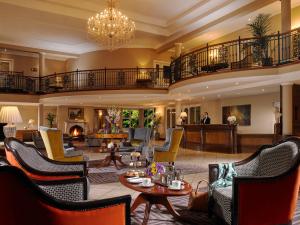 Shanaway Road. Woodstock Ennis .
Hotel Woodstock is located in the beautiful countryside of Woodstock, Ennis, Co. Clare. The property offers free WiFi and parking.Each bedroom offers...more
7.9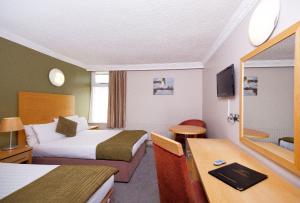 Clare Road Ennis South of Ennis
Just a 10-minute walk from Ennis town centre, Treacys West County Hotel and Leisure Centre offers modern rooms with free WiFi, a 22-metre pool and a g...more
7.8
Last updated: 22 Sep 2021
Ennis Hotel Categories
Ennis Hotel Group Booking Reservations
Ennis Hotels with Conference, Parking and Internet Facilities
Ennis Apartments,Suites and Family Hotels
Ennis Hotels with Day Spas or Wellness Centres
Resorts & Boutique Ennis Hotels
Entertainment, Relaxation and Exercise at Ennis