Merrion Road Dublin Hotels
We Price Match. So if you book and find a hotel on Merrion Road in Dublin cheaper? We will refund the difference!
Looking for a hotel on Merrion Road in Dublin? Enter your travel dates to compare available hotels on Merrion Road Dublin only or browse the list below to see all hotels found on Merrion Road Dublin. If you do wish to see a wider view of Dublin then please select 'All' Dublin hotels when you select your dates. Please also see the map showing just the hotels along Merrion Road Dublin.
Merrion Road Dublin City South - Ballsbridge D4
Boasting spacious rooms with en suite bathrooms, Clayton Hotel, Ballsbridge is a beautifully restored 19th-century Masonic orphan's school with landscaped gardens. Located less than 5 minutes' walk fr...more
8.4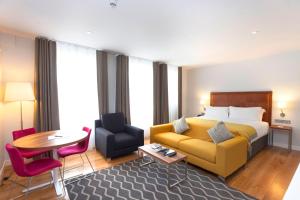 Merrion Hall, 50-60 Merrion Road, Dublin Dublin 4
Premier Suites Plus Dublin Ballsbridge offer contemporary all-suite accommodation in the area of Ballsbridge, just 10 minutes' drive from Dublin city centre. Facilities include lounge area and fitness...more
9
Last updated: 6 Dec 2020
Dublin Hotel Categories
Dublin curated hotel lists
Dublin Hotel Group Booking Reservations
Dublin Hotels with Conference, Parking and Internet Facilities
Dublin Apartments,Suites and Family Hotels
Dublin Hotels with Day Spas or Wellness Centres
Resorts & Boutique Dublin Hotels
Entertainment, Relaxation and Exercise at Dublin