Aspire Zone Doha Hotels
We Price Match. So if you book and find a hotel on Aspire Zone in Doha cheaper? We will refund the difference!
Looking for a hotel on Aspire Zone in Doha?  Enter your travel dates to compare available hotels on Aspire Zone Doha only or browse the list below to see all hotels found on Aspire Zone Doha. If you do wish to see a wider view of Doha then please select 'All' Doha hotels when you select your dates.  Please also see the map showing just the hotels along Aspire Zone Doha.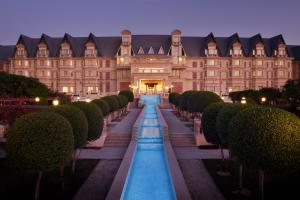 Aspire Zone Doha Corniche
The five-star Victorian style Al Aziziyah Boutique Hotel is situated within an urban country estate within the city. It features a fitness center with an indoor pool,and an outdoor recreation centre w...more
Rated 4.5 out of 5 by 155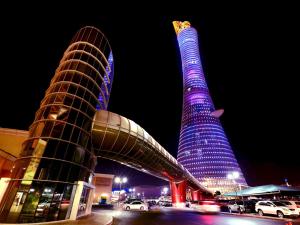 Al Waab Street, Aspire Zone Doha Corniche
This design hotel, situated in a torch-shaped building, in Doha features a revolving restaurant and panoramic views across the city. It includes an infinity pool, a health club, and beauty parlour.Fea...more
Rated 4.5 out of 5 by 483
Last updated: 5 Jun 2020
Doha Hotel Categories
Doha Hotel Group Booking Reservations
Doha Hotels with Conference, Parking and Internet Facilities
Doha Apartments,Suites and Family Hotels
Doha Hotels with Day Spas or Wellness Centres
Resorts & Boutique Doha Hotels
Entertainment, Relaxation and Exercise at Doha