Curití Hotels with Conference Facilities or Meeting Rooms
For the fastest way to see the latest hotel and serviced apartment deals in Curití enter your travel dates here.
Have you been given the 'joy' of organising a work event? Be it a small board or client meeting, a mid-sized conference or full-scale convention, we've handpicked the best Curití hotels guaranteed to help you make, and leave, the right impression.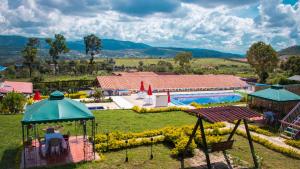 via bucaramanga- sangil 300mts adelante del peaje a 200 mts de la via nacional Curití 950009
Hotel Mirador de Curiti features a bar, shared lounge, a garden and water sports facilities in Curití. Featuring a 24-hour front desk, this property a...more
8.7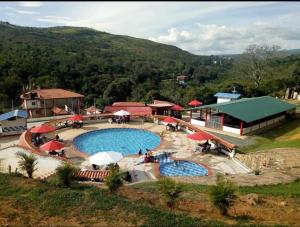 km via San Gil Bucaramanga Zamorano Curití 682041
Set in Curití, Posada Campestre Sagrado Corazón de Jesús features a restaurant, bar, garden, and free WiFi. All rooms feature a flat-screen TV with sa...more
8.2
Vereda El Centro, Finca El Refugio. Curití, Santander Curití 682048
El Refugio Hostel has a restaurant, outdoor swimming pool, a bar and shared lounge in Curití. With a garden, the property also features a private beac...more
9.6
Last updated: 11 May 2021
Curití Hotel Categories
Curití Hotel Group Booking Reservations
Curití Hotels with Conference, Parking and Internet Facilities
Curití Apartments,Suites and Family Hotels
Curití Hotels with Day Spas or Wellness Centres
Entertainment, Relaxation and Exercise at Curití