Brockenhurst Hotels with Airport Shuttle
For the fastest way to see the latest hotel and serviced apartment deals in Brockenhurst enter your travel dates here.
When you're in and out of Brockenhurst, no time for sightseeing, our Brockenhurst airport hotels will save you precious hours and ensure a stress-free airport experience. Our Brockenhurst airport hotels have noise reduction glazing on their windows, 24 hour receptions and most offer a free shuttle service for guests.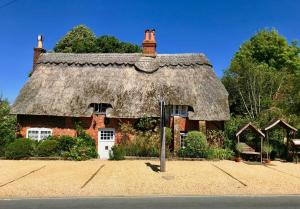 16 Brookley Road Brockenhurst SO42 7RR
Situated in the heart of New Forest in Brockenhurst, Thatched Cottage Hotel features free WiFi access and free private parking. Guests can enjoy the o...more
9
Last updated: 20 Sep 2021
Brockenhurst Hotel Categories
Brockenhurst Hotel Group Booking Reservations
Brockenhurst Hotels with Conference, Parking and Internet Facilities
Brockenhurst Apartments,Suites and Family Hotels
Brockenhurst Hotels with Day Spas or Wellness Centres
Resorts & Boutique Brockenhurst Hotels
Entertainment, Relaxation and Exercise at Brockenhurst
Brockenhurst Propety Type
Brockenhurst Hotels by Brand