Bacalar Hotels with a Gym
For the fastest way to see the latest hotel and serviced apartment deals in Bacalar enter your travel dates here.
Gym junkies  rejoice! And for those who just like to exercise in the morning. There are 3 accommodation options with Gyms in Bacalar. There's no need to let your fitness regime plonk itself on the couch when you travel, as tempting as that may be. Book one of our Bacalar hotels with well-equipped gyms - some are even open 24 hours a day - so you have no excuse to avoid working out. You'll thank us later...
Carretera Federal Bacalar-Xtomoc Bacalar 77930
Mia Bacalar Luxury Resort and Spa has a restaurant, outdoor swimming pool, a fitness centre and bar in Bacalar. With a garden, the 5-star hotel has air-...more
8.2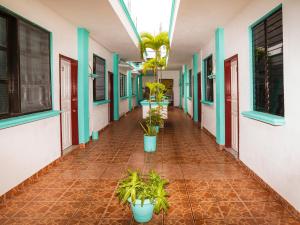 Avenida 5,258, entre Calles 30 y 32 Bacalar 77930
Located just 200 metres from the shores of the Bacalar Lagoon, this practical hotel offers guests air-conditioned rooms and free Wi-Fi. It is a 5-minu...more
7.4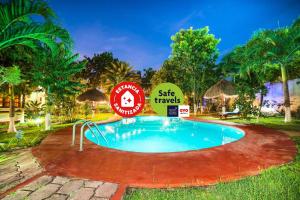 Av. 21 (las Torres), s/n, Esq. Calle 12 Bacalar 77934
Villa Colibrí is a property surrounded by a jungle garden, which includes an outdoor pool and a children's playground.The functional, rustic-looking a...more
7.8
Last updated: 7 May 2021
Bacalar Hotel Categories
Bacalar Hotel Group Booking Reservations
Bacalar Hotels with Conference, Parking and Internet Facilities
Bacalar Apartments,Suites and Family Hotels
Bacalar Hotels with Day Spas or Wellness Centres
Entertainment, Relaxation and Exercise at Bacalar