Hauptgasse Appenzell Hotels
We Price Match. So if you book and find a hotel on Hauptgasse in Appenzell cheaper? We will refund the difference!
Looking for a hotel on Hauptgasse in Appenzell? Enter your travel dates to compare available hotels on Hauptgasse Appenzell only or browse the list below to see all hotels found on Hauptgasse Appenzell. If you do wish to see a wider view of Appenzell then please select 'All' Appenzell hotels when you select your dates. Please also see the map showing just the hotels along Hauptgasse Appenzell.
Hauptgasse 25 Appenzell 9050
Our cosy hotel is located in the car-free zone in the centre of Appenzell in eastern Switzerland.We offer comfortable rooms, including 9 typical Appenzeller rooms decorated with traditional wall paint...more
9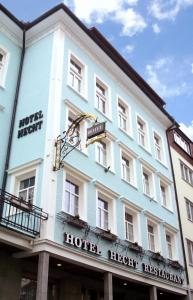 Hauptgasse 9 Appenzell 9050
The Hotel Hecht Appenzell is situated in the centre of Appenzell, on the edge of the pedestrianized area, and offers you nicely renovated rooms and free Wi-Fi internet access throughout the hotel.All...more
8.9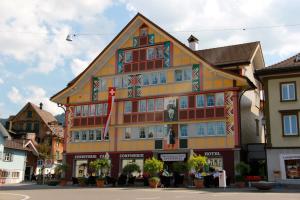 Hauptgasse 37 Appenzell 9050
Situated in Appenzell's historic Landsgemeinde Square, Cafe-Hotel Appenzell offers an elegant restaurant with terrace that serves home-baked cakes and regional specialities. All rooms here have cable...more
9.1
Last updated: 27 Nov 2020
Appenzell Hotel Categories
Appenzell Hotel Group Booking Reservations
Appenzell Hotels with Conference, Parking and Internet Facilities
Appenzell Apartments,Suites and Family Hotels
Appenzell Hotels with Day Spas or Wellness Centres
Entertainment, Relaxation and Exercise at Appenzell
Appenzell Hotels by Street
Appenzell Hotels by Brand