Telleiro A Lanzada Hotels
We Price Match. So if you book and find a hotel on Telleiro in A Lanzada cheaper? We will refund the difference!
Looking for a hotel on Telleiro in A Lanzada?  Enter your travel dates to compare available hotels on Telleiro A Lanzada only or browse the list below to see all hotels found on Telleiro A Lanzada. If you do wish to see a wider view of A Lanzada then please select 'All' A Lanzada hotels when you select your dates.  Please also see the map showing just the hotels along Telleiro A Lanzada.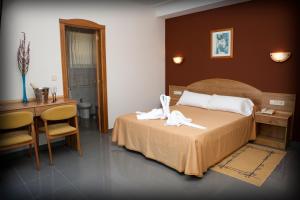 Telleiro, 18 A Lanzada 36990
This hotel is located in a tranquil setting where you can enjoy close contact with nature and very near the urban and tourist areas of the region. The rooms are all exterior facing with a terrace fr...more
8.4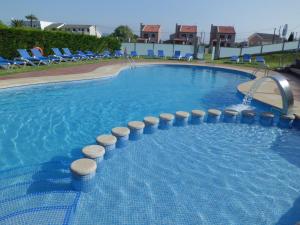 Telleiro, 18 A Lanzada 36990
This traditional hotel is situated on Galicia's famous La Lanzada beach, in the Rías Baixas. Each room includes a flat-screen TV and a terrace.Hotel Brisa offers a café, an outdoor swimming pool with...more
8.5
Telleiro, 137 A Lanzada 36990
9 olas is just 100 metres from the beach, 5 minutes' drive from the beautiful O Grove Peninsula. It offers modern rooms with free Wi-Fi and a TV.The 9 olas' café serves a daily continental breakfast,...more
9.7
Last updated: 30 Sep 2020
A Lanzada Hotel Categories
A Lanzada Hotel Group Booking Reservations
A Lanzada Hotels with Conference, Parking and Internet Facilities
A Lanzada Apartments,Suites and Family Hotels
Entertainment, Relaxation and Exercise at A Lanzada
A Lanzada Hotels by Street